August 28, 2014
It was a good move, from acquiring an elite prospect like Andrew Wiggins to securing Anthony Bennett as a buy-low throw-in.
The Minnesota Timberwolves weren't winning with Kevin Love, anyway.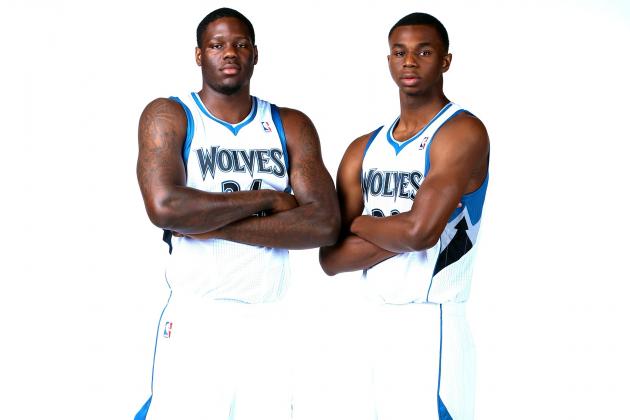 Of course, the typical skeptic will argue against dealing established talent for guys whose appeal is strictly tied to long-term potential, given the uncertainty that comes with it and the time it takes to reach.
Then again, if Wiggins does hit his stride and Bennett eventually figures it out, the Wolves will likely look back on the trade as a huge success, considering the ugly position the organization was put in.
And based on the current setting in Minnesota, you have to really like their chances.
Offensive freedom, no expectations, built-in camaraderie—Wiggins and Bennett, whose relationship dates back to their days playing AAU ball for the Canadian-driven CIA Bounce, are looking at a no-pressure environment with unlimited opportunity.
The Timberwolves will get to develop these guys under fairly ideal conditions—as long as management and fans can sit tight while each prospect works out the kinks in their respective games.
Arguably the biggest knock on Wiggins as a college freshman was his tendency to drift or disappear. Playing amongst fellow star prospects and veterans at Kansas, he'd often go long stretches without taking a shot. The only real question that scouts continuously asked was whether or not they were looking at an eventual No. 1 scorer or a complementary weapon.
Wiggins won't find a better stage to develop his go-to scoring repertoire on than the one he's got lined up in Minnesota. What better way to ignite a prospect's confidence than to consistently give him the rock under nothing-to-lose circumstances?
As a rookie, he'll be getting the green light he'll hope to have as a top option for a playoff team three to four years down the road. Consider this upcoming season valuable on-the-job training.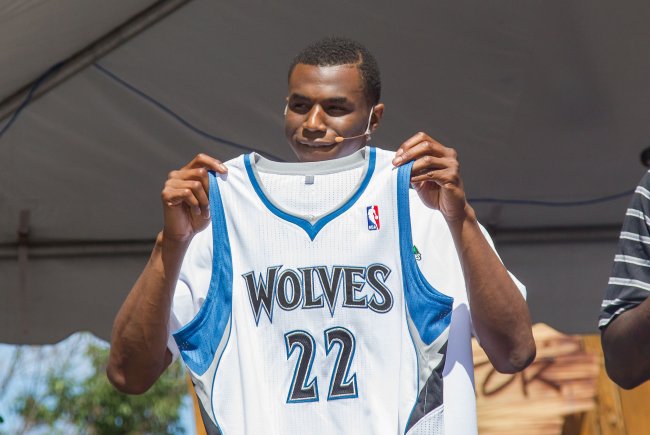 The Timberwolves offer Wiggins a chance to fine-tune his offensive arsenal (step-backs, pull-ups, fall-aways, drives, floaters) on an every-game basis alongside guys like Bennett, Zach LaVine and Shabazz Muhammad—other rookies and sophomores also at early stages in their development.
The fact that Wiggins will be going to a team where he'll see familiar faces, each looking at similar hurdles, should help raise his comfort level as a 19-year-old newcomer breaking into the league.
"It's been a crazy summer, really up and down. Kind of lost, not really knowing where I'm going," Wiggins told the Associated Press, via ESPN. "But I wanted to play for a team that wanted me. I felt the love as soon as I got off the plane at the airport, so it's all good now. I'm excited for this season."
The move was good for Bennett as well, as it gives him a chance to start fresh and shake off the bricks he threw up and the boos that followed.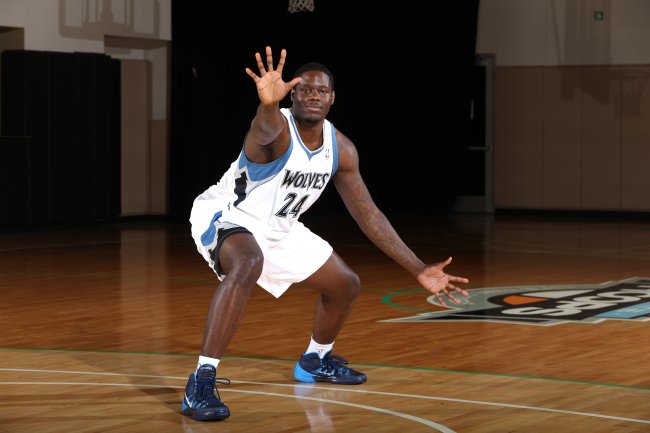 Last season, we'd see Bennett alternate 20-minute games with four minute cameos and the occasional DNP. And when he actually did get time, he was never really able to get his footing or gain any stability—like a fatigued water polo player struggling to make plays in a deep pool.
But the water is shallow in Minnesota, where Bennett will have a more defined role and a better shot to nail it.
Like it should be for Wiggins, the young roster and unestablished chemistry should be good for Bennett, who won't have to try too hard to fit in or think about living up to the hype.
"I've been hearing all the talks for a while now," said Bennett. "So me being here in Minnesota, it's a great (state). It's a great fan base, great team coming up where everybody's young. We have some vets, too. I'm just here to learn from everybody."
With Love essentially forcing his way out, the Timberwolves turned a bad hand into one that could pay off big time later on. Tim Bontemps of the New York Post actually rated this the best superstar trade (in Minnesota's favor) of this era.
You're never going to get direct equal value in return for a superstar on the trade market. But in Wiggins, the Wolves managed to reel in a rare talent with a ceiling that technically exceeds the height of the hot shot they just dealt. If it clicks for Wiggins, Minnesota could be looking at one of the game's top two-way wings as a dynamite scorer and lockdown defender.
In Bennett, Minnesota gets a project. And he'll need work. But at 21 years old, he's not broken. There's still some untapped offensive game bottled up inside him somewhere.
Hopefully, pairing the two together on a team with other guys their age will help create a more favorable environment for each to really flourish.
I'm viewing this trade and move as a positive for both Wiggins and Bennett individually, and in turn, a surprise win for the Timberwolves as a franchise.
SOURCE: BLEACHER REPORT