August 27, 2014
Steve Ballmer's first major act as Los Angeles Clippers owner will be taking care of the man who held his organization together through unprecedented tumult.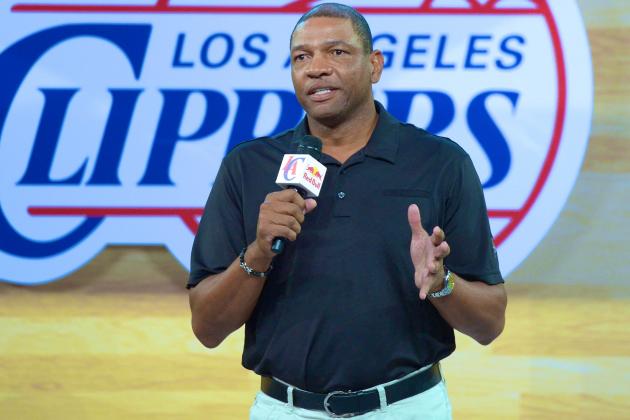 The Clippers announced a contract extension for head coach and president of basketball operations Doc Rivers on Wednesday that will run through the 2019 season.
Arash Markazi of ESPN reported on the deal:
The move has been expected since Ballmer closed on his $2 billion purchase of the Clippers on Aug. 12. Wojnarowski reported the two were expected to meet about an extension and were "eager" to begin working together.
Rivers, 52, initially signed a three-year, $21 million contract with the Clippers after being "traded" to Los Angeles last summer. He led the Clippers to a team-record 57 wins and seemed on the precipice of a deep playoff run before the Donald Sterling scandal turned their season on its head.
During the team's first-round matchup with the Golden State Warriors, recordings of former owner Donald Sterling espousing racist rhetoric to his mistress leaked to the press. Sterling was heard chastising his girlfriend for associating with black people at Clippers games, specifically Lakers legend Magic Johnson.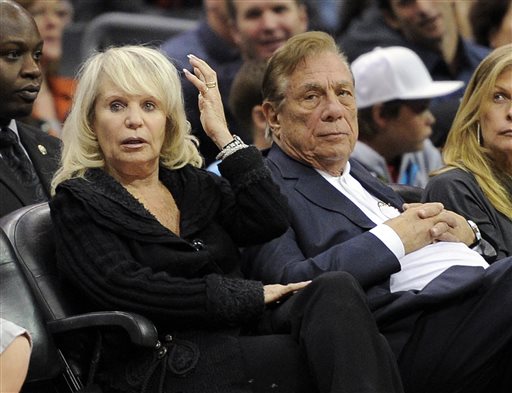 NBA commissioner Adam Silver banned Sterling for life days later, but the damage was done. The Clippers managed to escape their first-round series with Golden State but were eliminated by Oklahoma City amid frustrations.
Rivers, meanwhile, became one of the NBA's most powerful and influential figures. As ESPN.com's Ramona Shelburne highlighted, Rivers was working around the clock to hold the organization together. He counseled employees behind the scenes who were taking criticism for Sterling's actions, mentored his players on how to handle the press and served as a spokesperson for his team and against the team's owner.
Clippers acting CEO Dick Parsons testified the organization would have entered a "death spiral" if Rivers had abandoned it. Rivers openly considered stepping down from his position had Sterling remained the owner.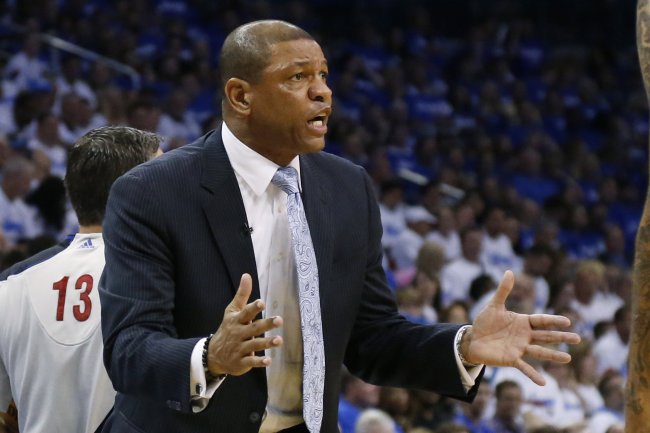 At Ballmer's official introduction ceremony on Aug. 18, Rivers addressed his previous threat to leave, saying, per The Associated Press (via ESPN), "Sometimes you do have to take a stand. I didn't think I was going to have to (quit), but a lot of us were willing to for sure…You always have to move on. I have."
Ballmer extending Rivers, already one of the NBA's highest-paid coaches, is one of the only good-faith moves he has at his disposal right now. The Clippers are capped out and can only offer veteran's minimum contracts the remainder of the summer. It will likely take a full year before Ballmer can begin flexing his financial muscles in a meaningful way.
Regardless, it looks like Rivers will be around to make the decisions. Given the lows this franchise has experienced in recent months, it's good to see the Clippers finally on the upswing.
SOURCE: BLEACHER REPORT