December 21, 2017
Sir Winston Churchill Bulldogs vs University Hill Hawks
On the second to last night of VSSAA gameplay in 2017, an exhibition game had the "AAAA" Sir Winston Churchill Bulldogs matched against the "AA" University Hill Hawks.
‍
‍
Both teams came out of the gates firing, but it was the Bulldogs and their hot shooting in their home gym who led 25-17 after one quarter despite #4 Dimitry Gadashev of the Hawks with seven early points. The second quarter saw senior guard #4 Angelo Santiago erupt for 13 points in the quarter to extend the lead 48-32 entering the locker rooms.
‍
‍
‍
#7 Gregory Yu of University Hill was doing a little bit of everything in the opening minutes of the second half, including a 4-0 personal run concluding with a nice spin move for an easy finish. #20 Michael Li opened the scoring for the Bulldogs with a double pump lay-up in transition. For the Hawks, #3 Oliver Chen was relentless attacking the rim, with a smooth euro-step on the break and multiple trips to the foul line. However, the hot shooting of Churchill continued as they knocked down back-to-back-to-back triples, a pair of them coming from #30 James Ibit. By the buzzer of the third quarter the Bulldogs had grown their lead to 24 points.
‍
‍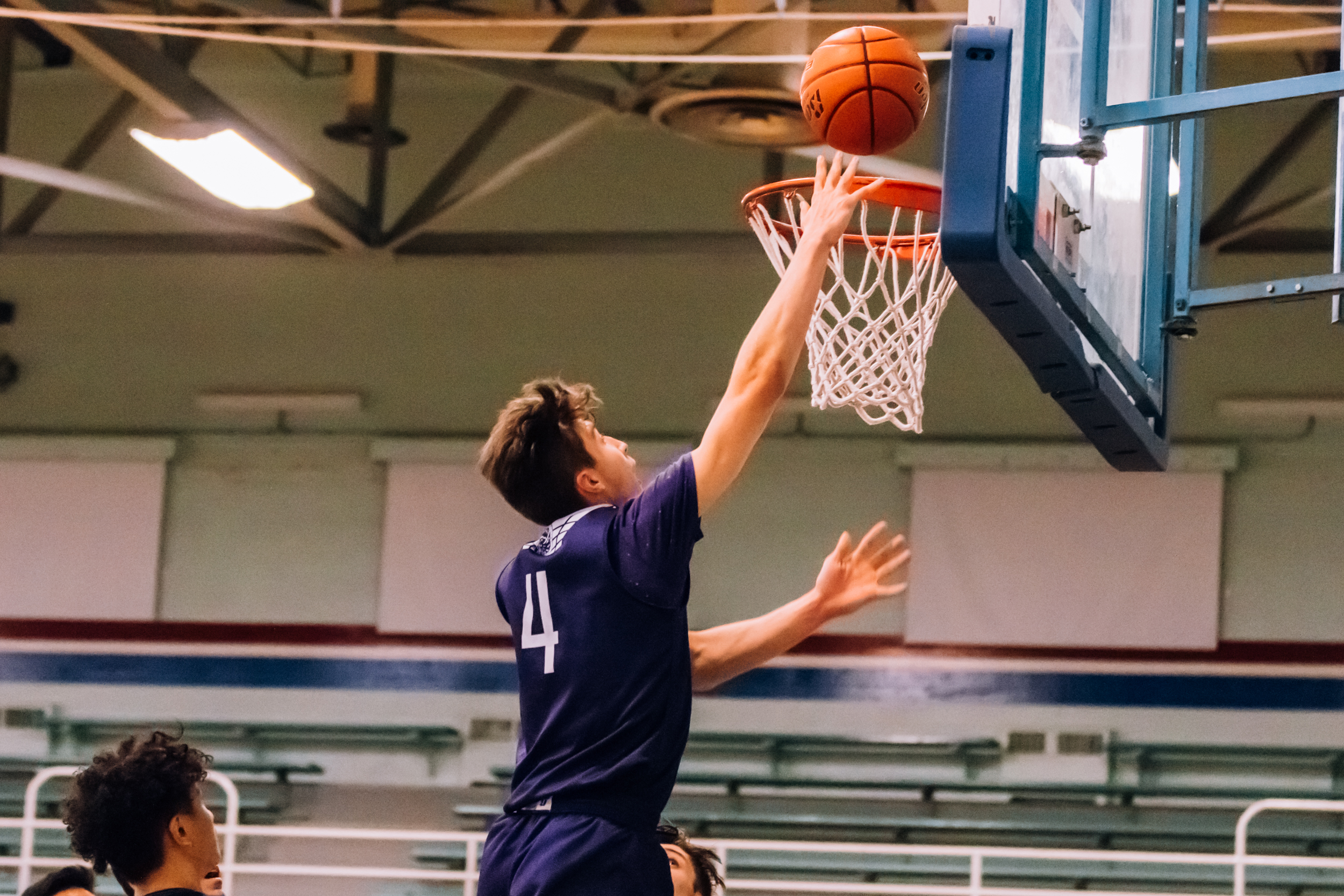 ‍
‍
On the very first play of the final quarter, #32 Sahil Trehan stepped up to draw a charge for the Bulldogs which got the bench on their feet! A few plays later on the offensive end, #4 Angelo Santiago used his lightning quick handles to lose the defender and free himself for a step-back "3". The Hawks continued to play hard and after one particular play, the University Hill Coach yelled "No more 3s", wanting his team to stop settling for long jumpers and attack the rim. #12 Steven Xu got the message. He would finish the quarter with eight points, going by the defenders getting to the rim for a number of easy buckets, including a much harder high off the backboard shot on which he was fouled as well. In the end the Bulldogs and ability to knock down shots (12 3's for the game) was too much for the Hawks to handle on this night and the game ended 88-62 in favour of the home team.
‍
‍
‍
Both teams now break for the winter Holidays. Sir Winston Churchill returns to the court on Monday January 8th to take on Vancouver Technical in a regular season game. University Hill will enjoy an extended break before opening the second half of their season on Monday January 15th against Lord Byng.